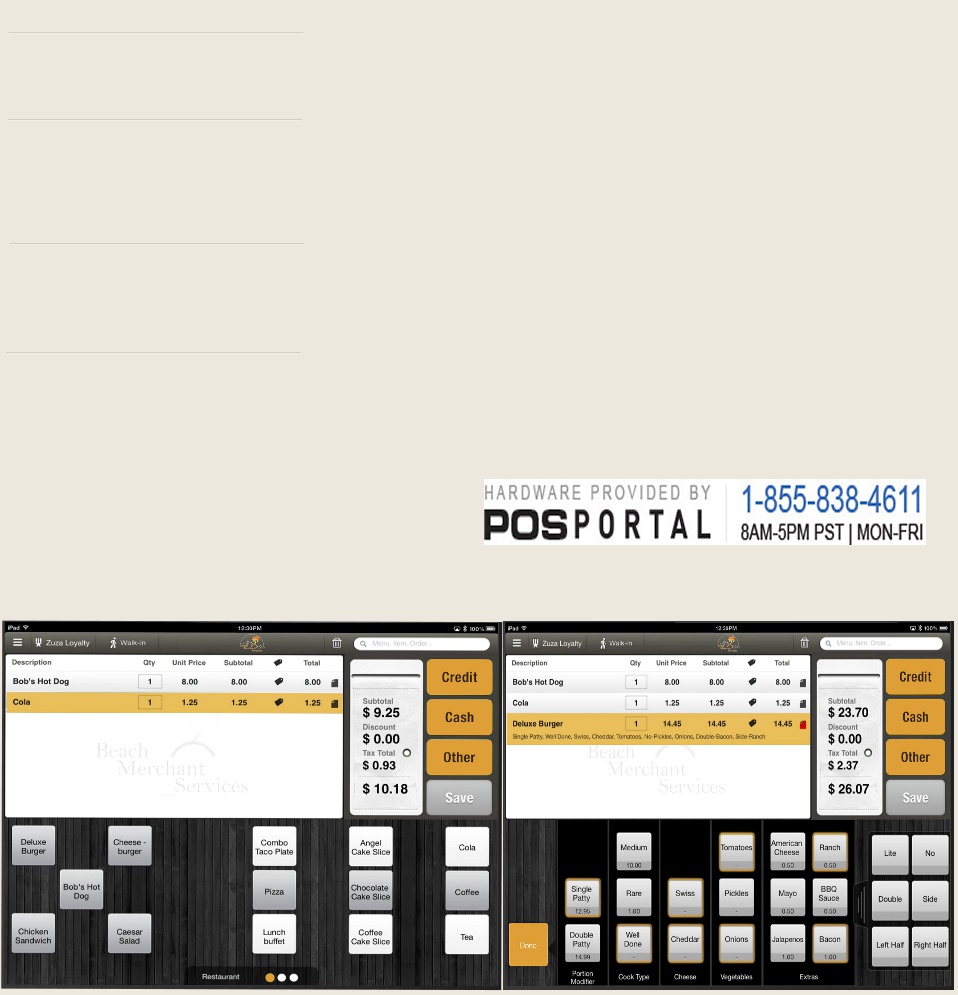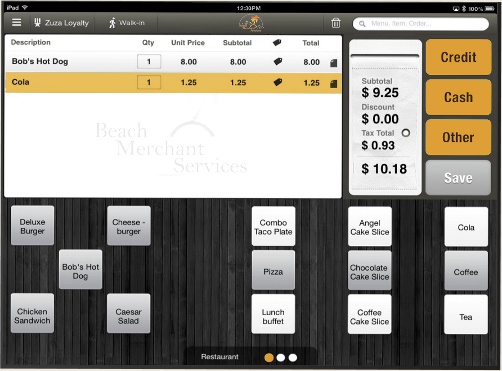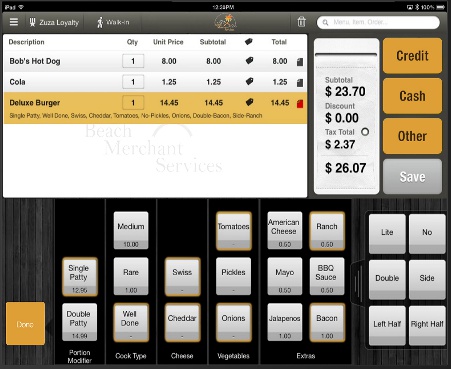 Point of Sale System

Beach Merchant Services, Inc
.

Copyright 2014 Beach Merchant Services, Inc

Beach Merchant Services, Inc, is an ISO/MLS for multiple Payment Gateways and Aquiring Banks

Now available is a fully customizable Point of Sale (POS) solution available for the iPad. This POS system allows you to track inventory, manage employees and write schedules, process payments, create a customer database and manage your everyday sales. Reports are available in real time and allow you to track sales from the comfort of your home.

Manage your Business
- Get detailed reports in real-time to help in inventory replenishment
- Monitor your business from PC or iPad
- Cloud Based Back Office
- Schedule employees and email schedules
- Allows employees to leave notes to manager

Customer Purchases
- Accept all forms of payments - credit cards, cash, checks and soon gift cards
- Use multiple registers
- Take payments anywhere, wherever you go
- Allows for item modifications, discounts and customizations

Grow Your Business
- Built in Loyalty system with no card required
- Send out deals of the day through customer tracking system


Check out these videos to find out more of Beach Merchant POS and how it can help you.


Beach Merchant POS - POS Overview
Beach Merchant POS - Office Backend
Beach Merchant POS - Inventory
Beach Merchant POS - Modifiers

There are a lot more training videos available, to request your own Demo app to test drive, please contact us for login information at: info@beachmerchantservices.net or simply click on the link above.