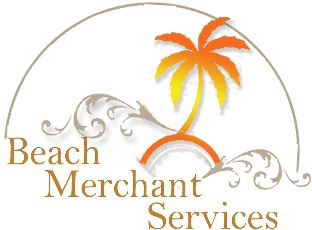 Beach Merchant Services, Inc
.

Welcome. Here's What We're All About:

Full Service Organization

We offer a full line of services to best help your business in accepting all non-cash transactions; from Debit and Credit Card Processing, to Gift & Loyalty cards, a Check Gaurantee service and a customizable POS solution.

Multiple Partnerships

We have secured multple partnerships with various processors in order to offer our clients the best availabel services, including price. We are a true wholesale Merchant Services Providor.

Featured Products

Mobile Payment Solution

Mobile solutions are growing in the marketplace and Beach Merchant Services can offer you multple options. From Pay as you use to a low cost, lower fees monthly solution. Charges can be ran through most mobile phones and tablets. Also available is a POS system through an iPad(R).

NEW POS system


Need a way to track inventory and process sales? Then we now have a solution for you. Be one of the first to use a fully customizable POS solution and grow your business. For more information follow the link to POS System and download your demo today!

Beach Merchant Servcices is an indepently owned and operated Independant Sales Organization(ISO)/Merchant Level Salesperson(MLS) that represents a variety of Payment Gateways that handle the processing of your business. We trust the security and integrity of your business to the top processors in the industry. As a result of multiple partnerships we are able to offer our clients with a full range of processing options; from stand alone desktop terminals, to fully integrated Point-of-Sale systems, wireless and mobile processing, website and off-site solutions to any solution your business needs to accept ANY non-cash transaction.

We have also formed partnerships with a leading Check Verification company to provide a guarantee on all checks including business checks and a cost similar to accepting Credit Cards. One great way to grow your customer base is to offer Gift and Loyalty cards, we can offer a customized solution with your Business Logo on the card.

I believe in helping a amall business grow and you can not grow if you are being hindered by excessive fees from anything you do. A business would not stay with their bank if they were continually hit with high fees, why should a business stay with a processor that does the same thing? My goal is to offer a low cost solution that benifits the merchant and their customers.

We are available to help your business with any and all of your needs. Please contact me directly with any of your questions. Thank You.

Robert Kyle
CEO

Welcome To Beach Merchant Services

Copyright 201
4
Beach Merchant Services, Inc


Beach Merchant Services, Inc, is an ISO/MLS for multiple Payment Gateways.

Visitors to this site: